Why work with a PPC Advertising Agency?
PPC Ads and Google Ads campaigns can be powerful tools to increase visibility, drive website traffic, and jumpstart sales. Designing successful PPC/Adwords campaigns is hard work, and having the help of a PPC company can be the difference between Google Ads success or a costly account billing. At LinkGraph, we specialize in optimized, profitable PPC and remarketing campaigns on Google, Bing, and Yahoo! Our in-house team are experts in driving qualified leads and getting the most out of every click. Our PPC specialists have a proven track record of improving conversion rates and ROI through the best practices of PPC strategy and optimization.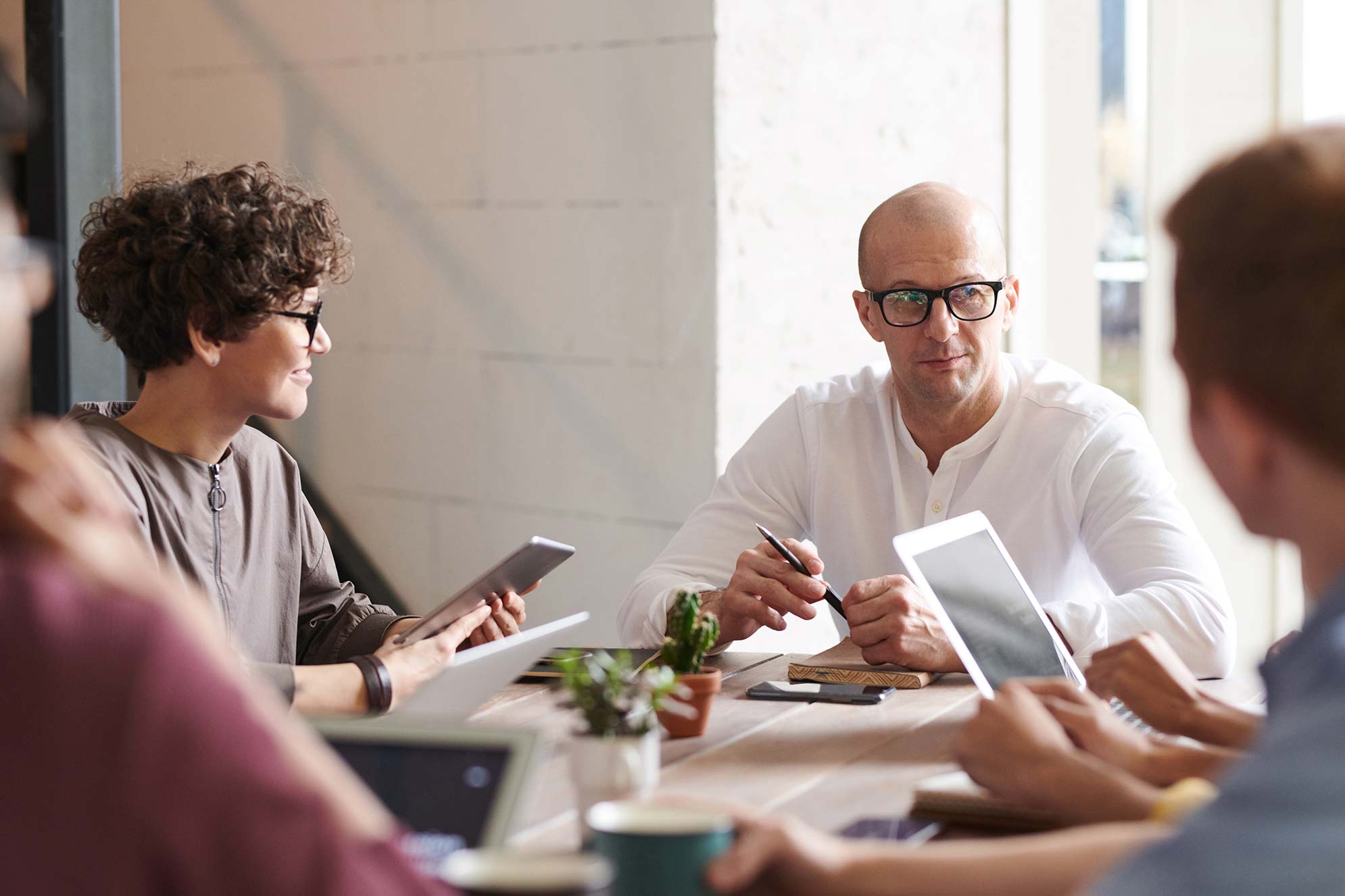 Benefits of PPC Advertising?
PPC ads allow you to immediately rank above your competitors in the organic search results . It takes time to get to the top of major search engines, so in the meantime, your Google Ads account can help you get real people clicking on your ads as you find new ways to grow your brand visibility organically.
A/B Testing with Text and Image Ads
There are many optimization opportunities available to advertisers in their Google Ads account. Using the A'B testing feature is a no-brainer and doesn't require any additional setup fee. The simplicity of A/B testing means that Google optimizes your campaigns for you, meaning you can have peace of mind that your most effective ads will always be shown at the right time.
Increased Brand Awareness
For new brands, working with a Google Adwords Manager is a great way to grow brand awareness through banner ads and search campaigns. A con is that it can get expensive when not done correctly. That's why working with SEO companies or a PPC company that are pros in Google and Bing ads campaigns can be the difference that takes your brand awareness to the next level.

How our PPC Campaigns Work
We monitor the search results pages to ensure only positive content ranks for any queries that include your brand name. Search engines like Google and Bing are where potential customers will most likely get their first impression of your business, so it's important that the top ranking results for all of those search terms project your expertise, credibility, and legitimacy. Certain third-party sites that may mention your brand name can easily rank on the first page, so we monitor them as well, like online review sites, Wikipedia Pages, Google Image results, articles in reputable newspapers and more.
For brand new sites and startups that want to grow quickly, our digital marketing agency can build your reputation quickly across multiple online channels. From getting your website listed across online directories to improve local search appearances, to generating review requests for happy customers, there are many affordable ways to build your reputation. Put your best foot forward with a fully managed SEO campaign that aggressively promotes growth across every online channel. We'll make sure there is no gap in your approach, so your brand can grow in legitimacy within a few short months.
The first thing any new site should pursue is a strong SEO strategy if they want to appear at the top of any result page, and that includes link building at scale. Depending on the specific product or services you offer, we will determine which publications to target to guarantee better results. With every backlink, we focus on contextual anchor text in authoritative publications that can create new ranking opportunities, mitigate negative press, or drive down negative search results in the SERPs.
We manage third-party review sites like Yelp, TrustPilot, and Google My Business, as well as  local listings for accuracy and negative reviews. We then encourage and solicit good reviews and customer feedback from your most satisfied clients. For local companies, negative posts or testimonials on review sites or business lists can cause permanent reputation damage. We become the biggest promoter of your company's reputation to ensure the best reviews and 5-star reviews keep showing up on those third-party sites
PPC Management- More Leads & Higher Sales
Are you looking to quickly attract more leads and gain brand exposure? If you want to drive quality traffic to your business website, our PPC Management services are perfect for you! As digital marketing experts, we have in-depth knowledge of Pay-Per-Click Advertising to help businesses maximize their marketing return-on-investment (ROI). We find effective ways and proven solutions to position your brands in front of high-converting customers. Our comprehensive PPC management services can increase your search engine visibility and deliver immediate results. As the most trusted PPC agency, our experts can curate a perfect formula to help you gain consistent and quality traffic.
Our PPC services include Google Adwords, Bing Ads or Facebook Ads, and more. We create winning PPC campaigns to increase your ROIs. Our PPC experts optimize your ad campaigns and explore all possible conversion paths. From small businesses to e-commerce sites, we can create a successful strategy for all types and sizes of businesses. Unlike other businesses that only focus on more clicks, we aim to drive higher leads and sales. We understand showing clients how many clicks they received is futile. For your business to grow, you need the higher conversion that we deliver.
Scale Your Business with Our PPC Management Services
CKD Labs focuses on understanding your business goals to effectively accelerate your sales. Our PPC services not only help you rank higher on Google but also drives revenue through smart data-backed decisions. PPC (Pay-Per-Click) is a form of online advertising that allows businesses to appear in paid search results. Business needs to pay a fee each time one of their ads is clicked. Google Ads and Facebook Ads are the most popular platforms for PPC advertising. PPC allows businesses to place ads on an advertisement platform and pay the platform when a user clicks on the ad. The ad leads the user to the advertiser's website or app. It is an effective way to introduce potential customers to the product or service they are interested in buying.
We understand that there's no one-size-fits-all marketing solution that works for all businesses. Our team is committed to formulating unique strategies that fit your specific business. From Google Ads to Facebook ads, we aim to help you reach potential buyers on the paid platforms quickly and effectively. Our PPC management services include:
• Keyword research
• Bid Management
• Landing Page Performance Review
• Ad Placement
• Cost and Performance Analysis
• Geo-targeting
• Ad Copy Optimization and Testing
• Monthly Campaign Performance Report
• And More!
Why Choose CDK Labs for PPC
At CDK Labs, we provide a PPC management service that involves managing your company's PPC ad spend. Our data-driven PPC campaigns can optimize your company's connection with the potential and existing customer base. We have PPC specialists to create winning strategies while minimizing the overall expenditure. Our complete PPC solution includes keyword research and competitor analysis. We rely on rock-solid analytics to execute customized campaigns. Choosing us means you don't need to hire an in-house PPC team. We don't have long-term contracts that restrict clients to maintain yearly contracts. We give you the freedom to get our services according to your needs. Whether you want to promote a newly launched product or want to advertise a discount offer, our PPC services are available to suit your requirements and budget.
PPC is a highly effective advertising strategy but implementing a successful campaign strategy is complicated. There are a variety of tools and tactics that should be used smartly to achieve the desired outcome. We have the best PPC specialist to research and develop customized advertising strategies to help you meet your online business goals.
Our PPC Management Services can help businesses:
• Gain a competitive edge with a successful PPC strategy
• Enhance brand visibility
• Get qualified leads and more conversion
• Consistent & Immediate Results
• Achieve higher sales and more revenue
We use smart bid management to help our clients get the most qualified leads, at the minimum possible cost. Our team also creates a smart landing page to achieve higher conversion rates. We use the best tactics to generate immediate results for your business. Our PPC solutions are proven effective in driving targeted and organic traffic to websites.